Do You Know Someone Who's Just Diagnosed?
Someone you care about has just been diagnosed with the kind of medical condition that makes people say, "Oh, damn."
What should you say?
What are you going to do to help?
If you're like most people, you might support someone who's sick by baking them a lasagna or sending a Get Well card. Maybe you'll tell them about your uncle who had the same disease, or you'll offer, "If there's anything I can do..."
But is that the kind of help they really need? Because that's all you desperately want to do -- help. We all know it can be scary and confusing when illness strikes someone in your circle. What the heck are you supposed to say to someone who just got an "oh damn" diagnosis?
You want to do right by them, you healthcare hero, you. You don't just want to mean well. You want to do better.
Much of what we've been taught about how to support someone who's sick doesn't really help. In fact, sometimes it hurts.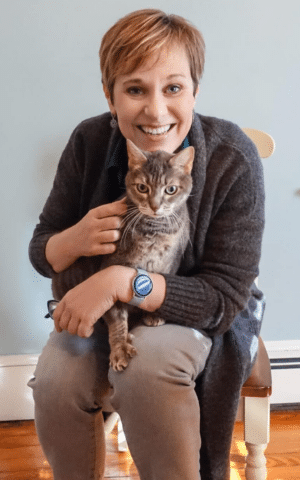 I'm Jen Singer. I've survived cancer, Covid, and heart failure. I'm also a seasoned medical writer for some of New York City's most prestigious hospitals.
Over the years, I've received all sorts of help when I got my own "oh damn" diagnoses. Some of the help was exactly what I needed when death rang my doorbell, and I truly appreciated it. But some of it...well.
And no wonder. We're taught how to support people by trying to cheer them up with platitudes like, "Be positive!" Or by offering an open-ended, "If there's anything I can do..." But that's homework for the patient. We can all do better than meaning well. 
The Just Diagnosed Guide to How to Support Someone Who's Sick offers practical tips for providing logistical and emotional support when someone's just diagnosed -- and beyond.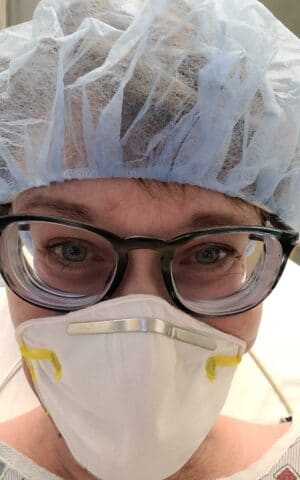 As a patient, I've navigated some pretty big diagnoses. From my hospital bed, I've witnessed all sorts of support-in-progress. The best support leaves the patients feeling loved and safe. The worst, however well-meaning, makes patients feel lost and alone.
I've been told my thoughts attracted my cancer, yet if my mind had that kind of power, Bruce Springsteen would sing the background of my life in real time. I've been told that "everything happens for a reason" but I have yet to find a reason for why I had to be the one from my college soccer team who wound up with a battery with wires keeping the heart pumping. 
When it comes to supporting someone who's sick, we can all do better. I'm on a mission to share how.